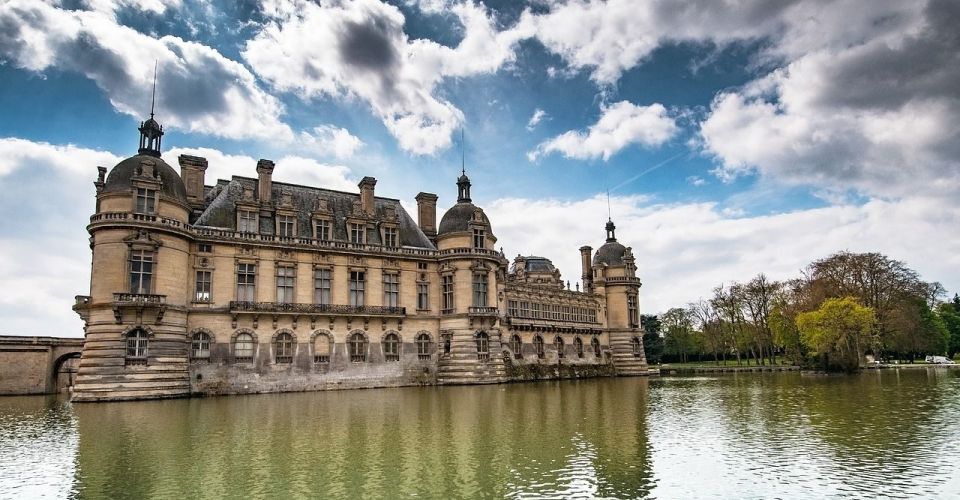 The Domaine de Chantilly
The Domaine de Chantilly extends across 7,800 hectares within one of the largest forests in the surrounding areas of Paris, the Trois Forêts (Chantilly, Halatte and Ermenonville).
The chateau houses the Musée Condé, whose collection of paintings made up the first museum of old paintings (before 1850) in France, after the Louvre, as well as the library and archives which hold rich collections of work and written documents gathered throughout the centuries by the Lords of Chantilly.
Its stables are a real 18th century architectural masterpiece. Since summer 2012, they have housed the Musée Vivant du Cheval, famous for its equestrian shows and its know-how in equestrian training from the Haute-Ecole. Chantilly displays equestrian art as well as holding two annual shows.
The park is a unique testimony to the history of gardens in the West. Conventional perspectives of the Grand Canal, its waterfall, and French flowerbeds created by André Le Nôtre; and the Anglo-Chinese garden, the Hameau, with its five houses built for the Prince of Condé in 1775, as well as the romantic curved design of the English gardens.
The Abbey of Royaumont
Founded in 1228 by Saint Louis and established in a preserved site at the heart of ponds and forests, the Abbey of Royaumont is the biggest Cistercian abbey in the Ile de France region.
The group of buildings has been preserved, except the church, which was destroyed during the Revolution, and now spectacular ruins remain. Two permanent exhibition rooms complete the tour of the monument. Concerts are given each weekend from June to September in the most beautiful halls of the abbey.